Do you need help planning out your workday with another department? Are there upcoming company meetings or events that you want to stay up to date on? On today's One-Minute Wednesday, Melanie Nunn will show you how to access a public calendar in Outlook to easily stay up to date with company-wide appointments, events and more.
Viewing a Public Calendar
With Outlook open, navigate to the Ellipsis icon in the lower right section of the screen, then click "Folders". You can quickly get to this section by pressing the keyboard shortcut "CONTROL + 6".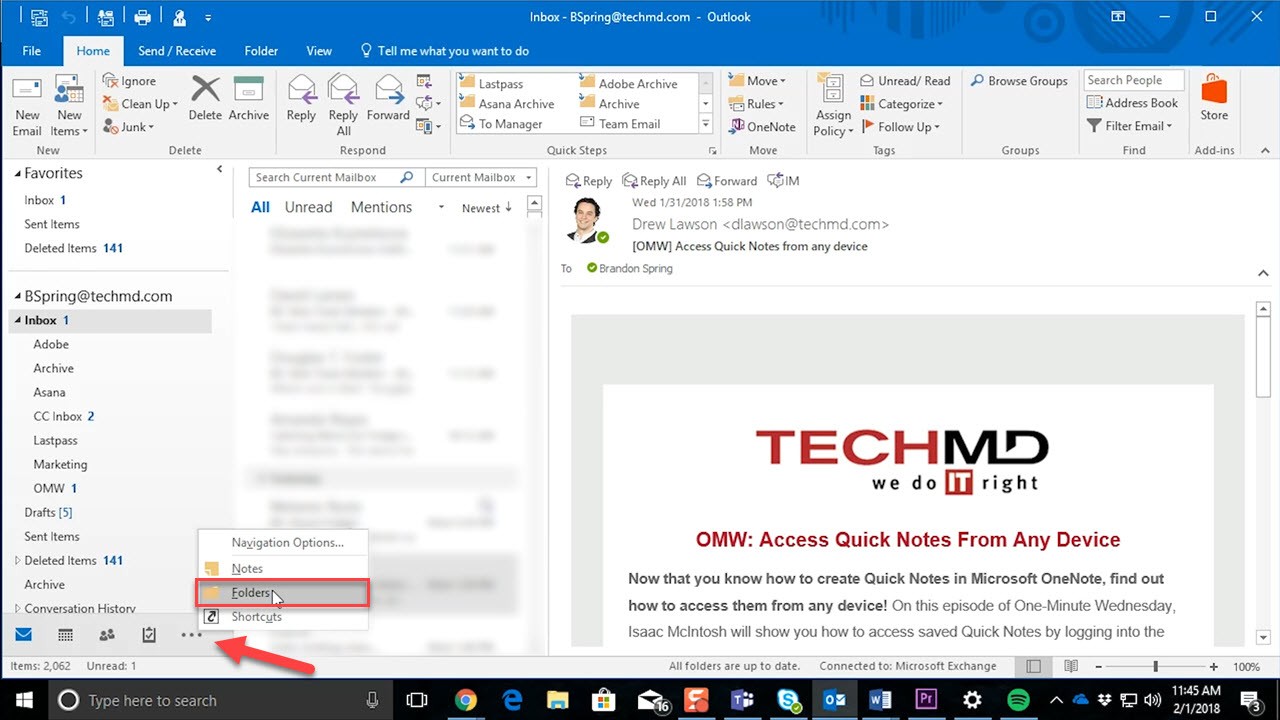 Then, scroll down to the Public Folders menu. This menu houses any public calendar folders you have access to and can be divided into categories like department, subject or events. When you've found the department folder you'd like, expand the folder by clicking the triangle (1) and then select the folder (2). You can then right-click the calendar and choose "Add to Favorites" (3).
Another window pops up where you complete the process by clicking "Add".
When you return to your personal calendar the newly added folder can be made visible by clicking the checkbox next to "Other Calendar".