Strengthen your defense
with NIST-Powered
Cybersecurity.
IT security you can count on.
Cybersecurity isn't a one-time service. After assessing, updating, and optimizing your network's security, your work is far from over. Enter TechMD — our managed security services work hard to maintain the highest level of safety for your organization.
TechMD offers advanced support and leading expertise for organizations seeking comprehensive network protection. Serving small and medium-sized businesses for over 30 years, our passionate, talented team of professionals brings more than just a suite of managed IT service solutions to the table.
More than just technology.
We don't solely rely on technology to keep your network safe. Just as important as the security solutions we implement is the mindset we've adopted. Our hands-on approach is tailored to businesses that value a proactive approach to cybersecurity.
We deliver a strong partnership built on a foundation of integrity, innovation, and personalized customer service.
Proactive security that evolves with you.
When you partner with our team, we will take ownership of your current and future security. TechMD will implement high-quality measures now that will continue to protect your network later. As threats mature and advance, so will our methods of serving your organization.
TechMD will establish a valuable IT security plan to defend your organization from the evolving cyberthreats that bog down today's digital landscape. From proactive network monitoring to reliable data backup solutions, you can rely on our state of the art cybersecurity solutions to keep your daily operations running safely and smoothly.
We'll help you establish a comprehensive data backup and recovery plan to help you bounce back should a disaster occur, and to keep your employees prepared for any situation.
We believe in multiple layers of protection for your business, and access control is an easy way to ensure that only the right people are accessing your data.
Our integrated endpoint security provides real-time continuous monitoring to identify malicious or suspicious activity and contain it, so you can rest easy knowing your systems are protected at all times.
Your employees are your first line of defense against many kinds of cyber attacks, so we make it a priority to keep your team up to date on the latest cybersecurity issues and vulnerabilities.
Hackers are constantly evolving, and so are our security strategies. We run proactive assessments and best practices reviews so you never have to worry about it.
Our team of technical advisors are ready to assess your infrastructure, and suggest cybersecurity solutions that are ideal for your business.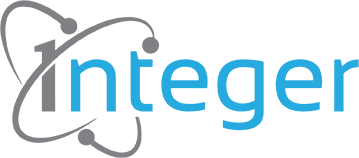 Looking for more security?
TechMD offers advanced security and compliance services through 1nteger Security, our cybersecurity division. 1nteger programs are tailored to industries with specific compliance requirements (CMMC Level 3, HIPAA, ITAR, NYS DFS, PCI-DSS and others). For more information, including how 1nteger Security layers in advanced security controls,
go 1ntegersecurity.com.
Get immediate answers to your cybersecurity questions.
As many businesses understand, reputation and customer trust are very difficult to build and all too easy to lose. When a business experiences a data breach, their problems quickly become ...