NIST-POWERED MANAGED CYBERSECURITY
TechMD is a SSAE-19 Certified Security Services Provider. Our managed cybersecurity solutions follow the recommendations of the most widely accepted and proven cybersecurity authorities: the National Institute of Standards and Technology (NIST) and the Center for Internet Security (CIS). The NIST Cybersecurity Framework is the de-facto standard for managed cybersecurity, whether you're simply looking to protect your business from cybercriminals or need to meet compliance requirements (like CMMC, HIPAA, and many others).
NIST Compliant Managed Cybersecurity Services
In the face of growing cyber threats, all organizations need an ongoing cybersecurity program. One-time cybersecurity projects like installing anti-virus software or setting up firewalls are important, but they only protect one piece of the puzzle. A robust cybersecurity program that can protect your business from ongoing threats should answer three central questions:
1. How secure is our business today?
2. What is the appropriate level of cybersecurity for our business?
3. How can we improve cybersecurity practices to meet business objectives?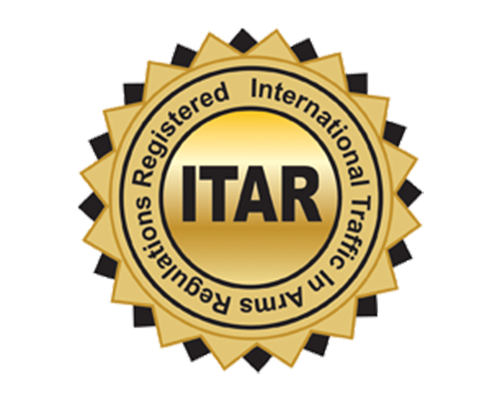 TECHMD'S PROVEN CYBERSECURITY PROGRAM
POWERED BY NIST CSF
TechMD's cybersecurity program is not something we invented. Instead we follow the assessment process and authoritative guidelines outlined by the National Institute of Standards and Technology (NIST) and the Center for Internet Security (CIS). As a SSAE 19 Certified Security Services Provider, we know which cybersecurity policies, controls, and procedures must be prioritized and we know how to implement them correctly. This means your business will be able to maximize your cybersecurity budget, align your risk tolerance to the right security maturity level, and show your clients and vendors that you take cybersecurity seriously.
Step 1: Security Maturity Level Assessment
The first step in developing an ongoing cybersecurity program is conducting a deep-dive Security Maturity Level Assessment (SMLA). Our SMLA will provide you with a big picture look at your current cybersecurity posture and help you understand how secure your organization is today.
SML Assessment Process
Confirmation of Specific Business Cybersecurity Requirements
Interviews with key personnel: IT, HR, C-Level
Review of the CIS Top 20 Controls + Sub Controls
IT policy verification: verbal, written, automated, reported
Evidence requests to prove control compliance
SML Assessment Deliverables
Official Security Maturity Level Score
Executive Summary Report
Full Detail and Risk Analysis Report
Customized system security plan with timeline and budget
Live Web or In-Person Presentation with Q&A
Step 2: Review System Security Plan and Budget
Once you know where your organization stands in terms of cybersecurity, we'll help answer questions like "does my organization need an official certification?" and "what is the appropriate level of cybersecurity for us?". Then we'll meet to review and approve a customized system security plan and budget that meets your organization's needs.
Decide the SML Score appropriate for your business
Decide if your business needs an official certification:

CMMC, HIPAA, DFARS, ITAR, FISMA, FINRA, SOC for Cybersecurity, CCPA, HITRUST, etc.
Confirm and approve managed cybersecurity budget
Select Cybersecurity Officer and Team
Sign Managed Cybersecurity Services Agreement
Step 3: System Security Plan Implementation
Finally, we'll work through your system security plan at whatever pace fits your organization's budget and timeframe.
Implement Security Information and Events Management System
Implement Vulnerability Management System
Dark Web ID Monitoring and Response, Malware Endpoint Detection
CIS Asset Hardening
Quarterly: SMLA, Security Committee Meeting, Policy Review Meeting
Monthly: Risk Management Meeting, Vulnerability Report Review
24x7x365 Security Monitoring and Security Administration
CyberSOC Response, Escalation and Remediation Assistance for P1 alerts
WE DO CYBERSECURITY RIGHT
---
TechMD has decades of experience implementing cybersecurity products, services and solutions. We do not just recommend products—we do the work, test them in our own environment first, perform detailed analysis, and then recommend them to our clients. If you have an existing IT team or cybersecurity program in place and are looking for specific tools to complement or improve security, we can help.
BUSINESS CONTINUITY
Backups + Disaster Recovery for servers and workstations
Best in class Recovery Time Objective (RTO) and Recovery Point Objective (RPO)
Local Backup, Cloud Backup + Instant Virtualization
Nightly backup verification and automated quality inspection
Microsoft Office 365 and G-Suite Automated Backups
CYBER SOC-AS-A-SERVICE
24/7 Cyber Security Operations Center (SOC)
Security Information and Events Management (SIEM) System

Local offices
Cloud environments

Vulnerability scans: internal, external & host based
Emergency Cyber Incident Response
Dark Web Monitoring
EDUCATION & TRAINING
Online Cybersecurity Education Portal
Annual Cybersecurity Training + Test
Email Phishing Simulation
IT Security Policies
Employee Security Score (ESS) for Compliance Tracking
HIPAA focused training module available
ADVANCED SECURITY
Penetration Testing

Local Network
Web Applications

Social Engineering Simulations
Cloud Security Configuration

Microsoft Office 365
Azure Infrastructure
SECURITY ESSENTIALS*
Firewall Security Management
Role-Based Access Control: files, apps, systems
Microsoft and Third –Party Patch Management
Wi-Fi Security
IT Asset Management
IT Documentation and Standardized IT Policies
SECURITY SOFTWARE TOOLS*
Multifactor Authentication
Encryption Solutions: email, data, hardware
Spam + Web + Content Filtering
Endpoint Protection (Anti-Virus, Anti-Malware, AEP)
* Included for TechMD Managed IT Service clients